2019 HSINYI Branch is officially established in India
Views: 63 Author: Site Editor Publish Time: 2019-08-22 Origin: Site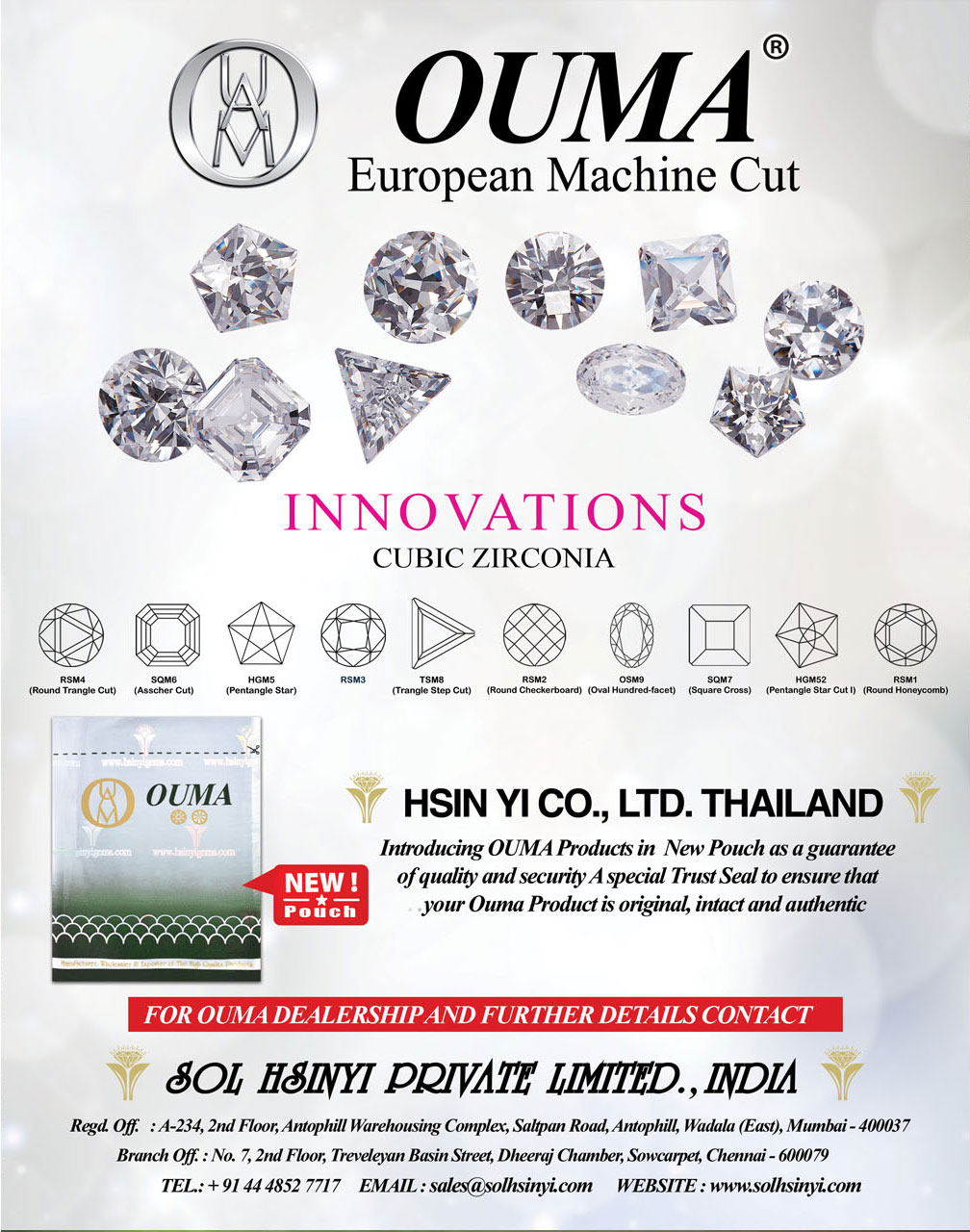 Dear valued customers :
We have a piece of good news for you.
HSIN YI CO., LTD new branch office in India has been formally established.
In India, our company is calling SOL HSINYI PRIVATE LIMITED.
Our OUMA will also be listed in India in new packaging.
Products-OUMA (Synthetic Gems):
Introducing OUMA products in new pouch as a guarantee of quality and security a special trust seal to ensure that your OUMA products is original, intact and authentic.
If you have any interest in our product or need more details, please feel free to contact us.
Here is India Branch information.
India Branch name: SOL HSINYI PRIVATE LIMITED
Website: http://www.solhsinyi.com/
Email: sales@solhsinyi.com

Tel: +91 44 4852 7717