2023 Bangkok Gems & Jewelry 6 Sept. - 10 Sept. 2023 | Booth No. R 38-40; S37-39 | Queen Sirikit National Convention Center
Views: 10 Author: Site Editor Publish Time: 2023-07-10 Origin: Site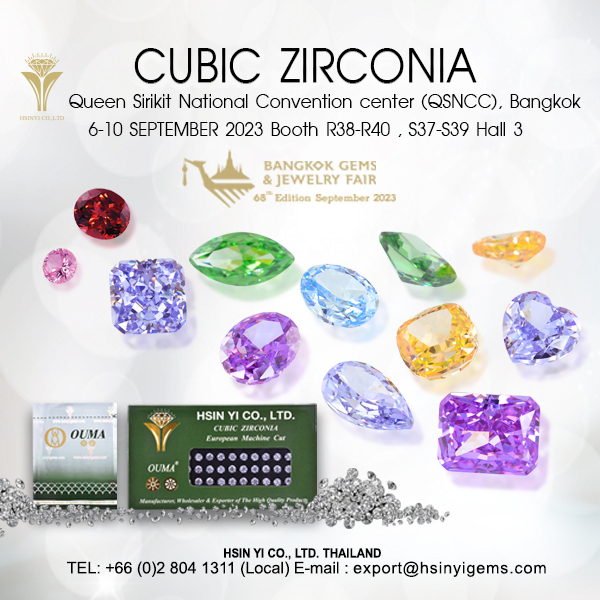 Dear valued customers:
How are you!!
It's long time no seeing you face by face, now there is a chance!! We are going to attend 2023 BANGKOK GEMS & JEWELLERY FAIR.
This year, it moves to Queen Sirikit National Convention center, a whole new building next to a MRT station. It will be is more convenient for transportation.
Thus, it's a great opportunity for both to see each other physically and update some news about the Gemstones & Jewellery Trend.
The 2023 bangkok gems & Jewellery fair will be held at Queen Sirikit National Convention Center during September 6 to 10, 2022.
We sincerely invite you to visit our Booth No.: R38-40; S37-39 at hall 3, Queen Sirikit National Convention Center and learn more about new Gemstones from Hsin Yi.