Dazzling CUT CZ | The JGW SINGAPORE 2022 | 27~30 SEPTEMBER 2022
Views: 19 Author: Site Editor Publish Time: 2022-09-08 Origin: Site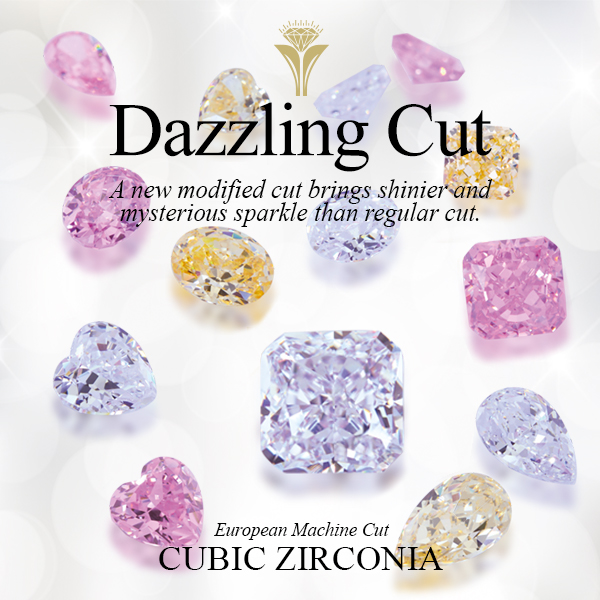 "Dazzling Cut" -- A new modified cut brings shinier and mysterious sparkle than regular cut.
The Dazzling Cut look comes from smaller facets on the pavilion of the stone than on other regular cuts gems you may have seen. These small facets bounce and reflect light off each other, giving it a dazzling look which as real diamond sparkle. It's perfect to use for your rings, necklaces and pendants.
Some people say the "Dazzling Cut" looks similar like radiant cut, however it's total different from girdle, facets' angle and number of facets. The Dazzling Cut brings more smaller facets on the pavilion with right angle which reflect light go to big table and make it dazzling.
Most of fancy shapes can be made to Dazzling Cut like Oval shape, Pear shape, Heart shape, Square shape, Octagon shape and Cushion shape. And the popular colors for Dazzling Cut are pink, rose pink, canary yellow, crystal white, blue and salmon color. Each piece is cutting by European Machine to provide the best quality. To know more about Dazzling Cut, welcome to contact us.